Lana Chukri is an award-winning designer, art director, urban artist and two time Tedx speaker.
She has over 8 years experience working with clients across the Middle East, North Africa, the UK and the US,
creating campaigns  as well as structuring creative and contemplative brand strategies that involve
a human-centric and design thinking approach.

She is also the co-founder of internationally-recognized urban social enterprise 'Paint Up' run by a team of talented, spirited individuals known as Dihzahyners; and has been featured by media outlets like Campaign, VICE, Forbes, Vogue, Al Jazeera, CNN, Designboom, Design Milk, and Architecture and Design.
She believes in the power of introspection and the collective preservation of conversation, as well as the role that art, communication and public space play in society's interactivity; and how this can contribute
to meaningful campaigns and platforms whilst engaging and connecting people to one another.  

When she's not creating in her cocoon, she's usually on the go between cities and the seaside.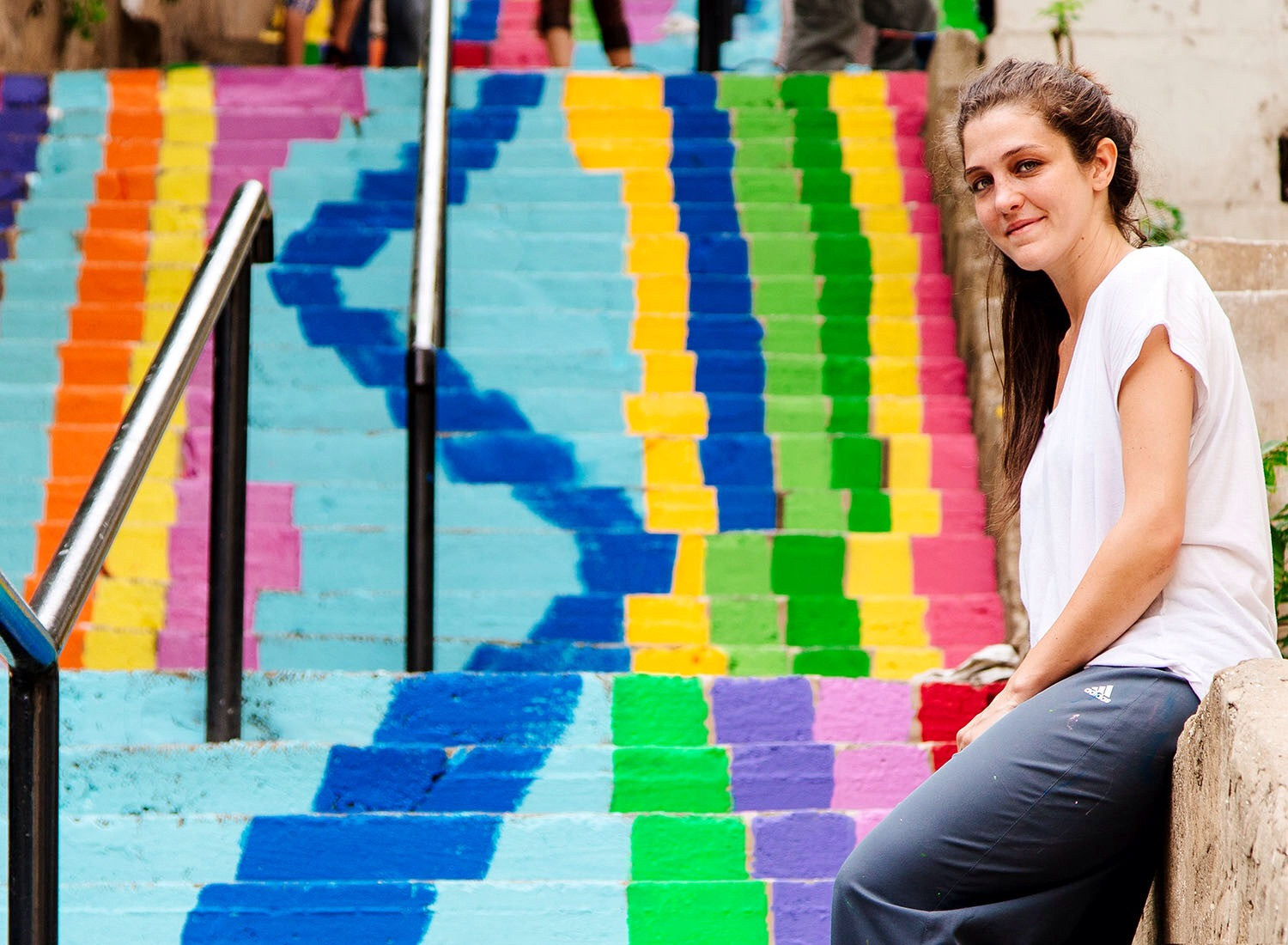 TEDx Speaker 2012 | Beirut
'

Bridging the Gap between Inspiration & Execution'



TEDx Speaker 2013 | Cibeles, Madrid
'

Rewriting our Victories'



American University of Beirut
AIESEC Y2B Conference Speaker

Youth Social Entrepreneurship
x
Campaign ME

:

'Eight trends for the Arab world'

– Paint Up!


Campaign ME

:

'Top 10 list of Things we loved this year'

– Paint Up!


Campaign ME

:

'Taking the Crowd by Storm' – Dubai Lynx Installation
VICE UK - 7UP's 'Feels Good to be You' Campaign

L'Orient-Le Jour, 2020 | Read Full Article
Here
x
Dubai Lynx Bronze 2013 Integrated

Dubai International Film Festival


Dubai Lynx Shortlist 2013 Design

McDonald's – Big Mac Posters 'The Biggest thing since 1967'


Dubai Lynx Silver 2013 PR

McDonald's 'A Day Offline'


Dubai Lynx Silver 2013 Corporate Reputation

McDonald's 'A Day Offline'


Dubai Lynx Shortlist 2013 Promo/Activation

McDonald's 'A Day Offline'


Dubai Lynx Shortlist 2013 Integrated

McDonald's 'A Day Offline'


MENA Cristals Silver 2014 Media

McDonald's – Big Mac 'The Biggest thing since 1967'


MENA Cristals Bronze 2014 Production

McDonald's – 'The Precious Minute'


Dubai Lynx Bronze 2014 Film

McDonald's – 'The Precious Minute'


Dubai Lynx Bronze 2014 Integrated

McDonald's – 'The Precious Minute'